[Versión en español abajo]
The Ixil University is a regional initiative supported by the ancestral authorities of the Ixil municipalities of Chajul, Cotzal and Nebaj. The Ixil University was inaugurated in 2011 and is a three-year educational program that seeks to teach students Ixil-Maya ways of knowing, values and el buen vivir (the good life). The Ixil University is an innovative initiative unprecedented in Guatemala and has received national and international media coverage in Telesur, Prensa Libre and Guatevision (see links below).
The Ixil University offers degrees as Technicians in Rural Community Development in a three-year program, as well as B.A.s. So far, 34 students have completed a degree as Technicians, which requires them to complete a thesis in collaboration with community leaders. Topics have included, migration to the US, sacred sites, medicinal plants, violence against women, and privatization of natural resources, among others. The curriculum of the Ixil University focuses on three pillars: Territorial Development; Management of Resources and Environment Preservation; Ixil History and Culture. The focus is to prepare students to serve their communities and defend their natural resources and territories, especially with the arrival of various megaprojects to Guatemala such as mining and hydroelectric dams. It also provides students, particularly women, who did not have an opportunity to continue their education due to lack of funds or access since many students come from remote villages. It is in this way, that the Ixil University goes to the communities to support communities.
The Ixil University is in its sixth academic year, but since this is a community-based university supported by ancestral authorities and leaders, and not by the state, there is a need for funds to support students. This is where you can help with a donation that will help in creating scholarships for students who may not have funds to study. While the Ixil University is free, there are always costs that include travel, meals and not working on particular days. The majority of students work in the fields and earn between approximately 30-35q a day ($3.80-$4.54).
The Ixil Region suffered violence during the 36-year civil war, especially during the 1980s when acts of genocide were committed. Today, the region remains one characterized by high rates of poverty. That is why this initiative is important in supporting youth within a post-conflict environment.
To learn more, please select any of the following links (all in Spanish)
Prensa Libre
http://www.prensalibre.com/quiche/Universidad-Ixil-forma-nuevos-lideres_0_1034896520.html
Telesur
https://www.youtube.com/watch?v=-c5cQ6kT_WE
http://www.telesurtv.net/opinion/Guatemala-Se-levanta-Universidad-Ixil-sobre-cenizas-de-la-represion-militar-20150309-0050.html
Guatevision
http://www.youtube.com/watch?v=6-XW2voa23U&feature=share&list=PL3TCSm9ZejywbuVaYf4EcIZ5hY-2Nz7Yc&index=5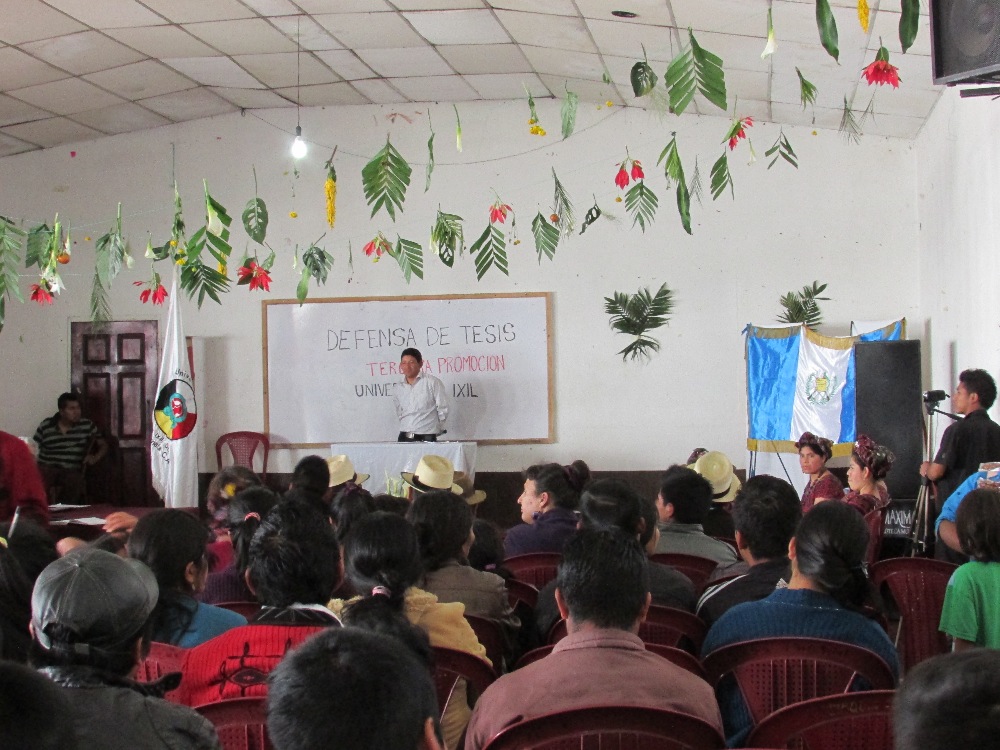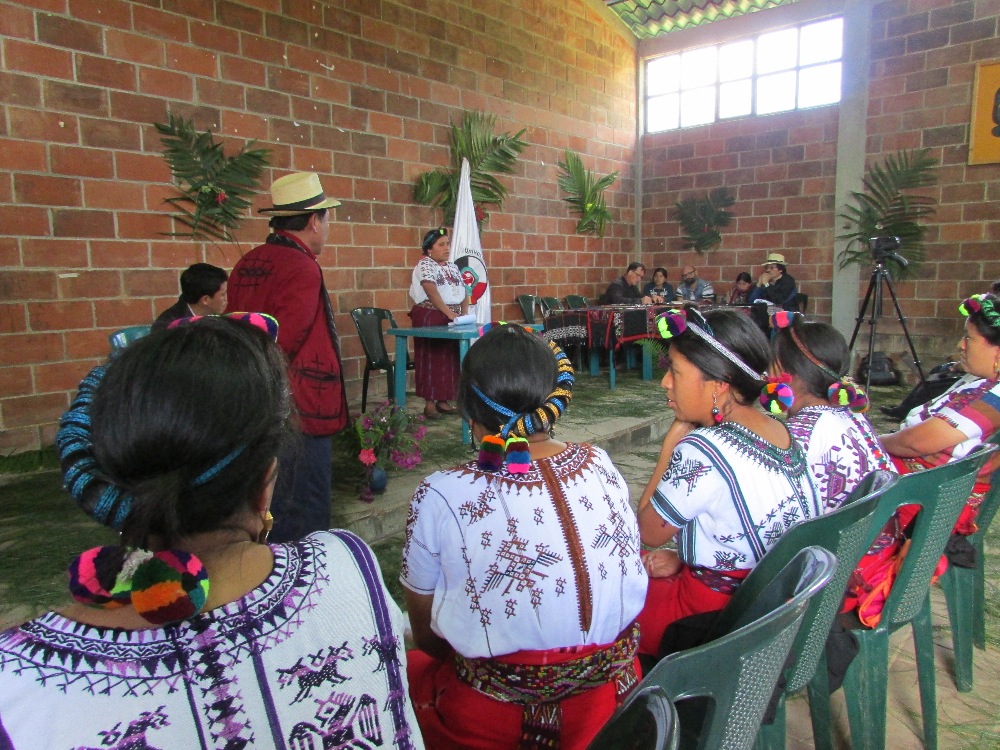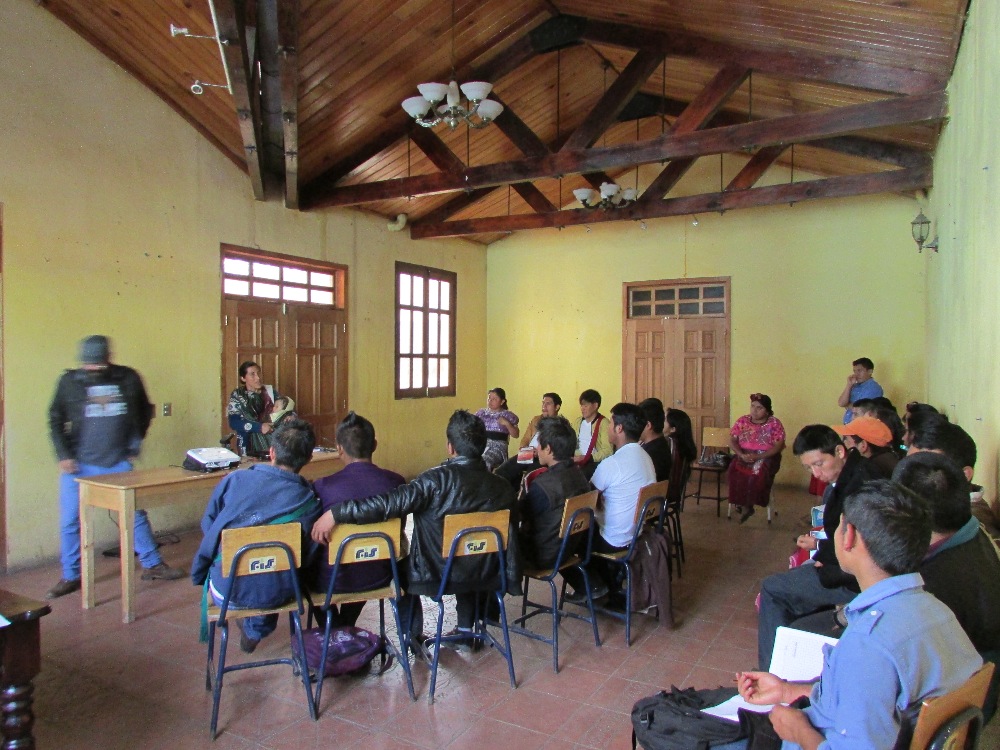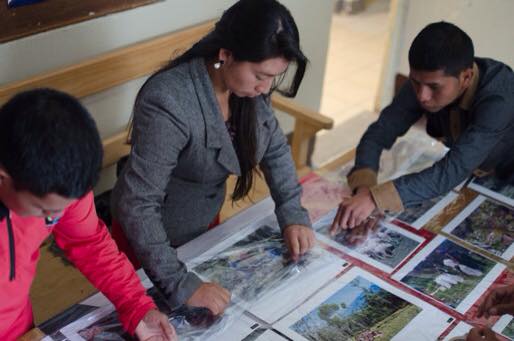 ----
La Universidad Ixil es una iniciativa de educación superior indígena apoyada por las autoridades ancestrales del Pueblo Ixil ubicado en los Municipios Chajul, Cotzal y Nebaj. La Universidad Ixil, inaugurada en 2011, busca enseñar a los alumnos saberes, valores y el buen vivir desde la perspectiva Maya Ixil, y como innovadora iniciativa sin precedentes en Guatemala ha recibido cobertura de los medios internacionales y nacionales en Telesur, Prensa Libre y Guatevision (véase enlaces abajo).
La Universidad Ixil ofrece títulos como Técnicos en Desarrollo Rural Comunitario en un programa de tres años, así como Licenciaturas. Hoy en día, 34 estudiantes se han recibido como Técnicos, que requiere el cumplimiento de una tesis final en colaboración con líderes comunitarios y autoridades ancestrales. Temas que se han trabajado incluyen, la migración a los EEUU, los lugares sagrados, las plantas medicinales, la violencia contra las mujeres y la privatización de los recursos naturales, entre otros. El pensum de la Universidad Ixil esta enfocado en tres ejes temáticos: Desarrollo del Territorio; Gestión de Recursos y Preservación del Medioambiente; Historia y Cultura Ixil. El objetivo es preparar a los estudiantes para servir a sus comunidades y defender sus recursos naturales y territorios, especialmente frente la llegada de megaproyectos en Guatemala como las hidroeléctricas y la minería que generan conflictividad y división social en las Comunidades además de violación de sus derechos ancestrales. También busca favorecer a las mujeres que no tuvieron la oportunidad de seguir estudiando debido a la falta de fondos o el acceso ya que muchos estudiantes vienen de aldeas retiradas. Es en esa manera que la Universidad Ixil llega apoyar a las comunidades en sus comunidades.
La Universidad Ixil se encuentra en su sexto año académico. Es una universidad comunitaria apoyada por las autoridades ancestrales y no por el estado, hay una necesidad de fondos para apoyar a los estudiantes. Esto es donde usted puede ayudar con una contribución que ayudará en la creación de becas para los estudiantes que no tengan fondos para estudiar. Mientras que la Universidad Ixil es gratis, siempre hay gastos que incluyen transporte, refacciones y no poder trabajar en días particulares. La mayoría de los estudiantes son campesinos y gana entre aproximadamente 30-35q por día ($3.80-$4.54).
La Región Ixil sufrió violencia durante el conflicto armado interno (1960-1996), especialmente durante la década de los 1980s cuando se cometió genocidio. Hoy en día, la Región Ixil es caracterizado por alta tasas de pobreza. Es por eso esta iniciativa es importante para apoyar a la juventud en un ambiente de posguerra.
Para más información, véase los siguientes enlaces
Prensa Libre
http://www.prensalibre.com/quiche/Universidad-Ixil-forma-nuevos-lideres_0_1034896520.html
Telesur
https://www.youtube.com/watch?v=-c5cQ6kT_WE
http://www.telesurtv.net/opinion/Guatemala-Se-levanta-Universidad-Ixil-sobre-cenizas-de-la-represion-militar-20150309-0050.html
Guatevision
http://www.youtube.com/watch?v=6-XW2voa23U&feature=share&list=PL3TCSm9ZejywbuVaYf4EcIZ5hY-2Nz7Yc&index=5